COVID-19 Dashboard
For their safety and well being, some students and staff are in isolation due to their close contact with an individual who was determined to be COVID positive. 1.7.2022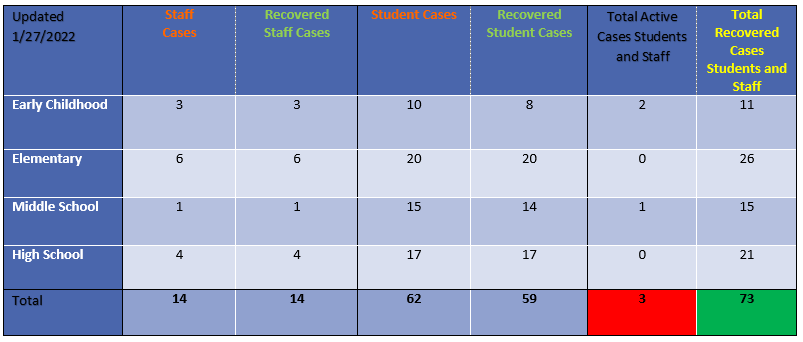 COVID-19 Cases
(Since August 16th)
Islamic School of Irving is committed to keeping our students and staff safe and healthy during the COVID-19 pandemic. In an effort to maintain transparency, the school has created a dashboard that will be updated daily with the number of test-confirmed cases reported.
This chart will report the number of current test-confirmed cases.
According to our survey, 61.2% of secondary students surveyed are fully vaccinated, 12.6% have receive their first dose, and 79.1% of teachers are vaccinated. 
ISI is committed to keeping our students and staff safe and healthy during the COVID-19 pandemic. Please click on the link to self report a positive case.  Log-in with the student's school email i.d. to submit the form.  https://forms.gle/FBCW5uxXHdAABrUZ9