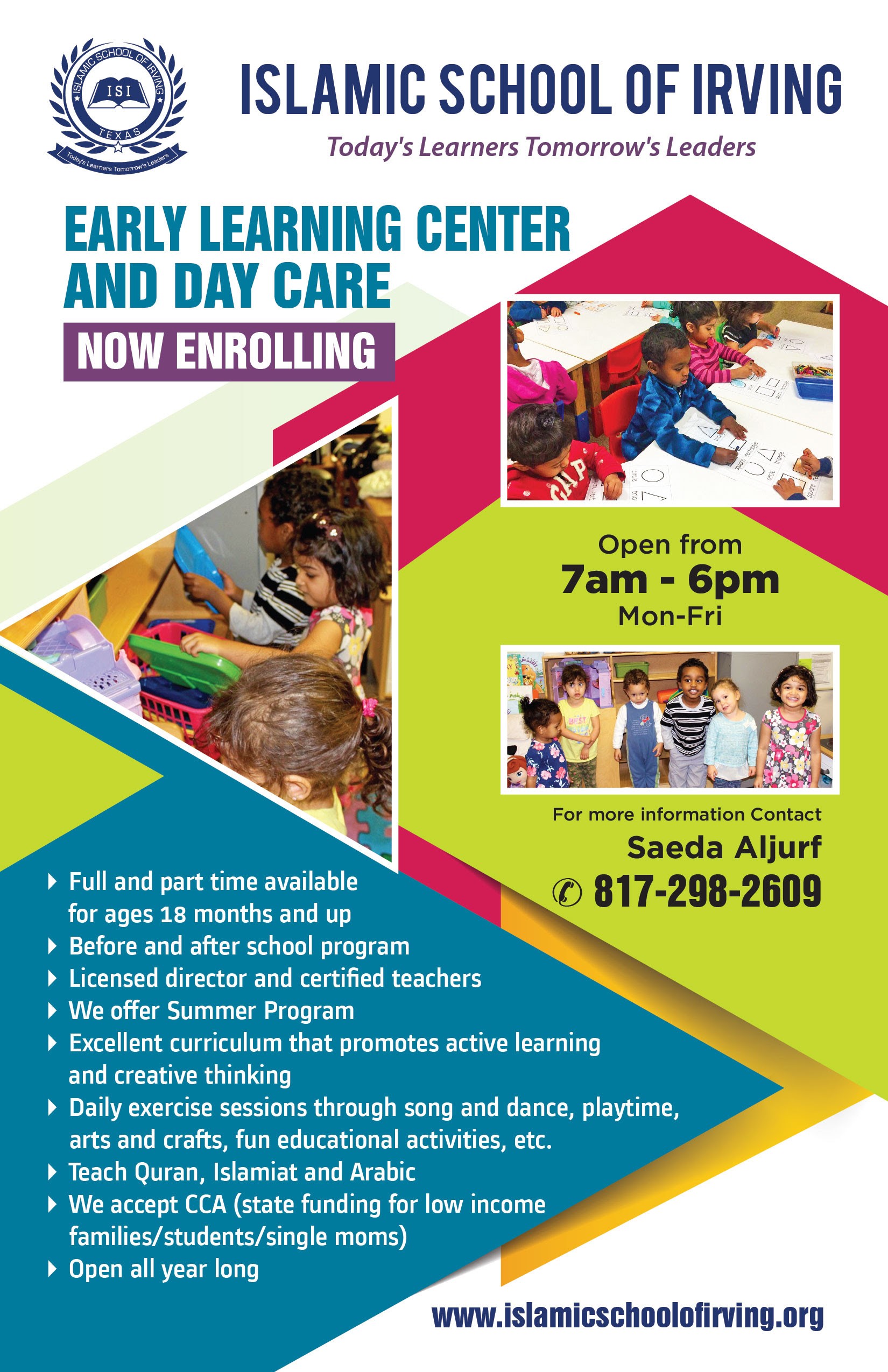 ISI Early Learning & Day Care Center
Our mission is to provide a safe and nurturing learning environment for young children. We strive to create an atmosphere which not only fosters independent and creative expression, but also recognizes the unique talents of every child. Our cheerful fun-filled setting provides each child with a playground for learning and enriching start to his/her education.
Program Highlights
Accepts Children Ages 12+ Months old
Flexible Full-Time & Part-Time Programs Available for 1 thru 5 days a week
Open: 7:00am to 6:00pm, Monday – Friday all year long, except for holidays
After school program available
Summer program available
Licensed director and certified teachers
We accept CCA (state funding for low income families/Students/Single Mom)
Program Curriculum:
Light Preschool activities provided mini-lessons – Islamiyat, Reading, Writing and Math
Hands-on activities – mini lessons, Science, Planting, Painting
Outdoor activities – Playground, Picnic, Water Play, Blacktop Learning Games
Teach Quran, Islamiat, and Arabic.
Enrollment
For enrolling your child in Early Childhood Learning Center & Day Care please download and fill-out Enrollment Package below.  For more information call the Daycare phone number: 817-298-2609